A chain whip is a weapon in which a chain is used as a whip. The superhero Ghost Rider used one for attacking foes and saving people.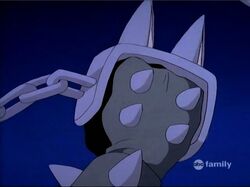 He could conjure one out of a flame in his hand from the sigil in his motorcycle. His chain had a large spiked handle on one end and a blunt metal cross on the other.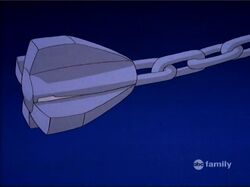 Ghost Rider was able to use the chain to save people from falling and bring people closer to him. It seemed to be supernaturally enhanced by the Ghost Flames, though the Hulk was able to break through it easily enough.
External Links
Edit
Ad blocker interference detected!
Wikia is a free-to-use site that makes money from advertising. We have a modified experience for viewers using ad blockers

Wikia is not accessible if you've made further modifications. Remove the custom ad blocker rule(s) and the page will load as expected.