The Fashion Warriors were a group of female models who teamed up to fight the Gamma Warriors.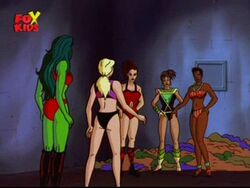 The five women were performing at a fashion show featuring strong professional women. However, the Gamma Warriors attacked and captured all but the models. They snuck through the building and eventually defeated the villains. They later joked they would write a tell-all book.
Background
Edit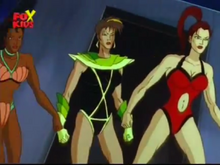 An original group to the show.
Ad blocker interference detected!
Wikia is a free-to-use site that makes money from advertising. We have a modified experience for viewers using ad blockers

Wikia is not accessible if you've made further modifications. Remove the custom ad blocker rule(s) and the page will load as expected.