This year marks the fiftieth anniversary of the debut of Kraven the Hunter who first appeared in The Amazing Spider-Man #15 in August 1964. Sergei first went to New York City at the behest of his brother Chameleon to hunt Spider-Man. Over the years he has continued to hunt the wallcrawler, joined the Sinister Six, and at one point seemingly killed the webslinger and took his place. The character has appeared in every Spider-Man series and been voiced by such actors as Gregg Berger, Michael Dorn, and Diedrich Bader.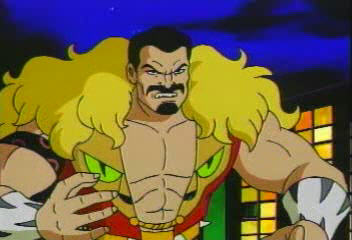 Ad blocker interference detected!
Wikia is a free-to-use site that makes money from advertising. We have a modified experience for viewers using ad blockers

Wikia is not accessible if you've made further modifications. Remove the custom ad blocker rule(s) and the page will load as expected.