Stan Lee, the man behind almost everything at Marvel Comics, turns ninety-five this year as well as celebrating his seventieth wedding anniversary to his wife Joan and seventy-eighth year in the superhero industry. In his honor, Lee will be honored with an Imprint Ceremony at the Grauman's Chinese Theatre in Hollywood, CA. He will join celebrities dating back to the 1920s to have his feet, hands, and autograph imprinted in the sidewalk. The ceremony will occur on July 18th this year. This is the first time that fans have banded together to celebrate an icon. Normally the honor is presented by studios who use it to promote a particular film. Afterwards, there will be a reception at "Stark Mansion."
Check out the link below to see how fans can participate in the event from getting souvenirs to getting to attend.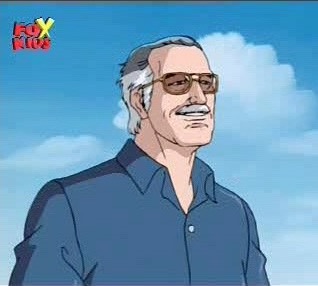 Ad blocker interference detected!
Wikia is a free-to-use site that makes money from advertising. We have a modified experience for viewers using ad blockers

Wikia is not accessible if you've made further modifications. Remove the custom ad blocker rule(s) and the page will load as expected.